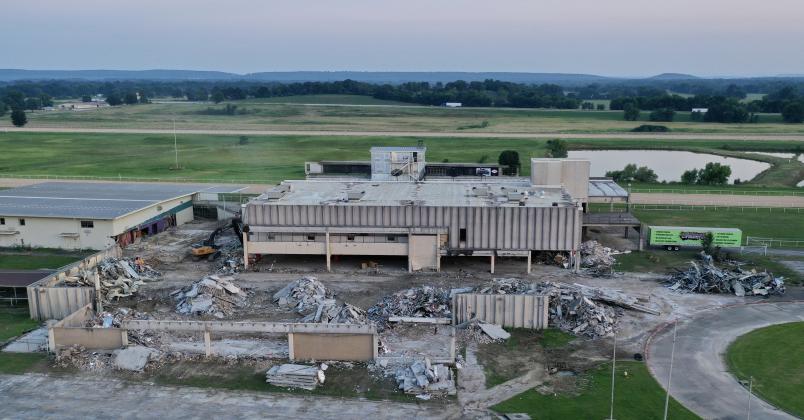 Blue Ribbon comes down
Demolition work at Blue Ribbon Downs in Sallisaw began this week and Cherokee Nation Deputy Principal Chief Bryan Warner, who has history with BRD, said he could not be more excited.
The demolition work, by American Demolition of Tulsa, will include removal of the former Racino building and the grandstands, and is expected to take about 90 days, according to Cherokee Nation Business (CNB) which oversees the business end of the tribe.
While Cherokee Nation has not provided any details of what may b...