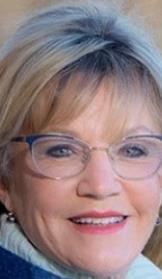 Columns & Opinions
July 1, 2022
Outdoor grilling requires same Food Safety practices as indoor cooking
There is nothing quite like the smell of a food on the grill to celebrate the start of summer in Oklahoma. Although many people enjoy cooking over the gas or charcoal grill, they need to keep in mind that food safety procedures must be followed just as they would if cooking in the kitchen. It's essential to follow food safety guidelines. The last thing you want to happen at a cookout is for your guests to get ill because you didn't follow food safety procedures.
Just as when you are cooking in the kitchen, make sure your hands and all cooking surfaces and food preparation surfaces outdoors are clean. If you have guests who want to help with the cooking or preparation, make sure they have thoroughly washed their hands, too.
Surfaces that come into contact with raw foods should be cleaned before starting another food preparation project. Raw meat and poultry should be kept separate from vegetables, fruits and other foods that do not require additional cooking time.
One tip I like to remind people of is to use separate cutting boards for meats and fruits and vegetables. Juices from raw meats can contain harmful bacteria that could cross-contaminate raw vegetables or fruits, or even foods that have already been cooked.
In addition to clean surfaces and hands, a food thermometer is one of the best barbecue tools to have on hand. Not only does the use of a thermometer reduce the risk of foodborne illness but it can also help the cook get meat off the grill when it is still juicy and tender by preventing overcooking.
The color of the meat is not always a good indicator of doneness, so it is important to know the temperature of what you are cooking. While meat may appear to be done, the internal temperature may not have reached a safe level to kill harmful bacteria.
Steaks, roasts, fish and chops should be cooked to an internal temperature of 145 degrees. Poultry is considered cooked when its internal temperature is 165 degrees. Fully cooked meats such as hotdogs or sausages should also be grilled to 165 degrees in the middle.
Be sure to use a clean platter when you take meat or vegetables off the grill. The juices that were left on the plate when the meat was raw can create a danger of crosscontamination with cooked foods.
When planning a cookout in your backyard, a park or other outdoor venue, keep in mind that perishable foods should not sit out for more than two hours. If the temperature is extremely warm, cut that time frame back to an hour. Foods leftover should be promptly refrigerated or put in a cooler. Any foods that were left out too long should be discarded.
Following these food safety tips will help ensure your family and friends enjoy the cookout without the risk of becoming ill. For more questions contact [email protected] FCS Educator Sequoyah County (918) 775-4838