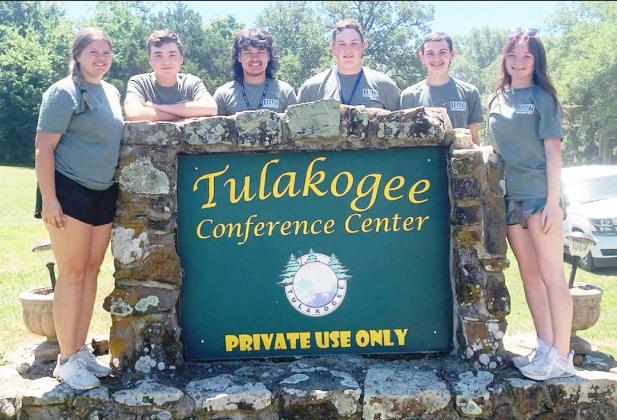 School News
July 13, 2022
Roland FFA officers attend Leadership Camp
Roland FFA chapter officers attended the 50th annual Oklahoma FFA Alumni Leadership Camp at the Tulakogee Conference Center on Fort Gibson Lake near Wagoner.
More than 1,600 FFA members from over 300 Oklahoma FFA chapters attended one of four, three and one-half day sessions, June 26-July 9.
Those attending from Roland were Brandie Reese, Wyatt Harvell, Gabe Enciso, Conner Reichert, Blane Colwell and Janessa Peters.
The 2022 camp engaged FFA members in fun-filled, action-packed activities focused o...