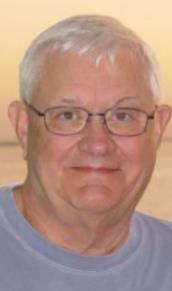 Columns & Opinions
July 22, 2022
The Composition of Memories
I glanced up at the sign displaying the current price of gasoline. I was pleased to see the price per gallon had dropped to $3.99. I eased to a stop and took a photo, then passed it around to family and friends.
It was at about this point I realized what a classic oxymoron I had created for my mind to mull. I first remember buying gasoline in the early 1950's for under 30 cents a gallon. It seems we would pool our funds, buy a dollars' worth of gasoline and be set for a Saturday night of cruising Main Street. We bought regular, not ethyl, unless JJ had the family Chrysler.
In the early 1960's, I was paying about 35 cents a gallon. Every station provided full service, bringing the dipstick to the window to show the oil level. A station would give the customer a nice drinking glass and sell him a carton of cigarettes for 99 cents.
So, against that backdrop, I'm working trying to convince myself that 4 bucks is a reasonable price for a gallon of gasoline.
Memory is such a peculiar thing. Einstein often mused on the fashion in which the contemporary event which stimulated a memory also colored it. I do believe current events initiate recall. Take the television commercials for the new Elvis movie. I watched and remembered. I thought maybe my first recollection should seeing Elvis at the Fairground Pavilion in Tulsa in the summer of 1956. Well, truth is I only saw him perform a couple of songs. We had played a softball game and just walked in an unattended south gate.
This is not my most prized Elvis memory. That distinction belongs here. Billie and I meeting a friend at the 5th Avenue Inn in Scottsdale. The 5th Avenue Inn was owned by the widow of a baseball scout so many of the scouts frequented the place during the fall baseball league in Phoenix. Our friend had invited us to meet them and some of their friends there.
Every inch of the décor of the 5th Avenue Inn screamed 1955. I told Billie, "I'll bet this place is haunted by Elvis' ghost."
I pulled under the covered entry and stepped inside to ask directions to the room. I swear before God, behind the desk, was a young man who supplemented his income performing as an Elvis Impersonator. Heartbreak Hotel played in the background. From the pleased expression on his face, I figure my jaw must have hit the well-worn, multi-colored shag carpet.
I returned to the car and told Billie she had to come see this. Behind the motel desk, Elvis was quite pleased.
Beyond Elvis, it was a memorable evening. We ate at a now closed barbeque place, Don and Charlies, with the most comprehensive collection of baseball memorabilia outside of Cooperstown. Autographed Louisville Sluggers dangled from every inch of the ceiling, no bat was duplicated.
I was the only male at our table without a Cardinals World Series ring. It was alright. I flashed them my doctoral ring.
Context and memory play powerful roles in all the truly great meals of one's life. – Anthony Bourdain
Hal McBride writes a column, Just Thinkin', published each week.