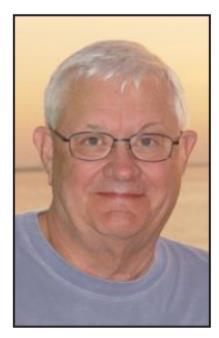 Columns & Opinions
July 29, 2022
On Being an American
I'm an American.
Recent events have forced me to acknowledge that this straightforward and direct statement is profoundly complicated. I believe I naively thought being an American carried the same definition for us all. I once believed it was a simple statement with democracy, our Constitution and the rule of law at its core.
I held a firm belief in the inherent good of our country. I believed disagreement and vigorous but civil debate bounded by the rule of law were not only okay, they were vital to our nation's health. I believed America was a great idea set into motion. To me, being American was some
To me, being American was something of a membership in a common club. Memberships grant privileges while carrying the affiliated dues and obligations. We are all equal under the law. No more, no less.
I discovered early on talents are not evenly distributed. Had they been I'd have sung in the choir at the Methodist Church and algebra would have come easily. I am now considering the likelihood that there is more equity in our social obligations than in our social privileges. If that doesn't sound fair it is because it isn't.
Life isn't fair. As an American, I want everyone to
As an American, I want everyone to have a fair shot, a chance. If your only measure is money, let me tell you some folks get a big head start. I'm okay with that. Just give me and mine a shot. It seems being an American is about
It seems being an American is about as multifaceted as can be imagined. I recognize I have a love-hate rela
I recognize I have a love-hate relationship with concepts like nationalism and patriotism. I watched the World Track and Field Championships this past week. I observed with some pleasure as a young man, a native Louisianian, broke the world record in the pole vault, and scratched my head as I discovered his mother immigrated to the United States and he was representing Sweden in her honor.
It has often been said we are a nation of immigrants. If I'm willing to acknowledge Native Americans came across a land bridge from Asia a long time ago, I'm solid with that concept. My grandmother, Anna Wood McBride. was born and reared in the Highlands of Scotland and was proud of it. But she was clear she left Scotland because times were tough. She was a proud American. Scotland, I watched the British Se
Scotland, I watched the British Senior Open championship played in Gleneagles, Scotland last week. As play went on during a considerable rainstorm, a local caddy was asked about the weather. He answered by displaying his arm and stating, "Tis not a tan, tis rust." Creating a game to be played in the chilly rainy weather while herding sheep over the dunes speaks to the Scottish character.
But make no mistake, I'm an American. My dream is of a place and a time
My dream is of a place and a time where America will once again be seen as the last best hope of earth. – Abraham Lincoln
Hal McBride writes a column, Just Thinkin', published each week.