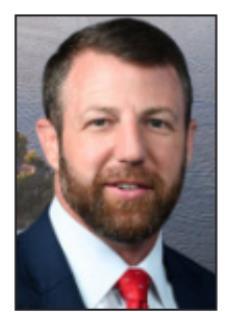 Columns & Opinions
July 29, 2022
There is No Such Thing as a Free Lunch
Amid skyrocketing inflation, historic national debt, and talks of a recession, Joe Biden is flipping to yet another page in his failed economic playbook: student loan forgiveness.
Student loan payments have been on pause since the start of COVID-19 spread back in March 2020. As the August 31st expiration date nears, there are talks the Biden Administration will not only extend this freeze, but also forgive at least $10,000 worth of student loans per borrower, most of which would go to wealthy, liberal elites.
More than 80 percent of Americans do not have student loans. For those who do, 60 percent of student loan debt is held by households that earn more than $74,000 annually and 56 percent is held by households with additional graduate degrees. Just twelve percent of student loans are held by low-income house holds.
There is no such thing as a free lunch. We do not need farmers and ranchers, small business owners, and teachers in Oklahoma paying the debts of Ivy League lawyers and doctors across the United States.
This would place undue burden on those already suffering due to the weight of Biden's failed economic policy and it would only worsen our national debt. If the Biden Administration goes through with this proposal, it would cost taxpayers at least $230 billion. The nonpartisan Committee for a Responsible Budget has called this proposal, "regressive and inflammatory." It's downright offensive if you ask me.
This is a band-aid solution for bad policy. It ignores the very problems most Americans are facing and will do nothing to make college more affordable. We cannot start this trend of debt bailouts and allow future generations to aimlessly borrow from the government under the assumption they will not have to pay it back.
I believe we are only as good as our word. There is value in the hard work that comes with paying off student loan debt. It is not up to the federal government to take this responsibility from us. When we choose to undertake an investment in ourselves, it's the least we can do to responsibly pay the institution that backed us just as generations have sacrificed to do before us.