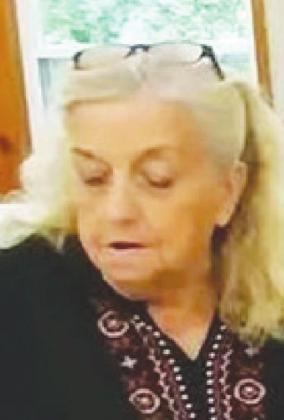 Obituaries
August 3, 2022
Bernice Ellis
Funeral services for Bernice Ellis, 75, of Sallisaw, were held at 1 p.m. Monday, Aug. 1, 2022, at the Agent & Mallory-Martin Chapel in Sallisaw.
Burial was at Bunch Cemetery under the direction of Agent & Mallory-Martin Funeral Home.
Mrs. Ellis was born on Nov. 6, 1946, in Sallisaw to William Lee and Lucille (Eden) Lee. She died on Wednesday, July 27, 2022, in Tulsa. She was a nurse.
She was a nurse.
Survivors include two sons, Robert Malcom Ellis of Sallisaw and Wayne Ellis if Vian; three sisters, Gladys Craighead of Vian, Bonnie Silk of Oklahoma City and Eva Lee of Fort Gibson; one brother, William Lee of Ponca City; four grandchildren; eight great-grandchildren; and other family members and friends.
She was preceded in death by her parents; two sisters, Hiawatha Cloud and Christine Waters; and two brothers, Albert Lee and J.C. Lee.