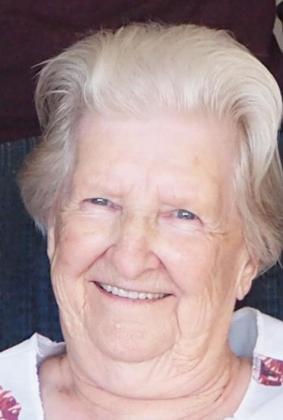 Obituaries
August 3, 2022
Corda Alice Wiltshire Merrill
Corda Alice Wiltshire Merrill, 89, of Roland, died on Monday, Aug. 1, 2022, in Fort Smith, Ark. She was born on June 3, 1933, in Carnegie to John Albert Roberts and Jennie Alice Haselwood.
No formal service is planned at this time. Cremation is under the direction of Agent & Mallory-Martin Funeral Home.
She was a nurse. Survivors include two
Survivors include two daughters, Becky Whitwell of Fort Smith and Carol Cantrell of Muldrow; one son, Gerald Wiltshire of Stilwell; two stepsons, D.B. Merrill Jr. of Muskogee and Steve Merrill of Sallisaw; four grandchildren; three great-grandchildren; and other family members and friends.
She was preceded in death by her parents; her husbands, Gerald Duke Wiltshire and D.B. Merrill; and one brother, Herman Albert Roberts.