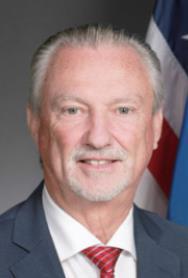 Columns & Opinions
August 3, 2022
Elections and Legislation
We have another election right around the corner, and I want to provide some information on important dates and deadlines.
Tues., Aug. 23 is the runoff primary election, so you will be voting between the two remaining candidates in certain races. On Election Day, you can vote from 7 a.m.-7 p.m. at your polling place. I encourage you to double-check your polling place before heading out to vote, as some precincts were changed following redistricting.
The deadline to request an absentee ballot is Aug. 8 at 5 p.m. Remember, absentee ballots must be notarized before they're mailed in!
To vote early, visit your county election board on August 18 and 19 from 8 a.m.-6 p.m. or Aug. 20 from 8 a.m.-2 p.m.
You can find your polling place and request an absentee ballot via the Oklahoma Voter Portal by going to okvoterportal.okelections.us. You can also view your sample ballot there so you know ahead of time what you will be voting on.
This week, I also want to highlight a bill I authored in 2021 to clean up language adding Oklahoma to the Psychology Interjurisdictional Compact.
The idea for this legislation began when I was on the Oklahoma State Board of Examiners of Psychologists. Groups from the Oklahoma Psychological Association and the American Psychological Association came together to make an avenue for people who have a private practice and live close to a state line, allowing them to see individuals who cross the state line.
For example, if you live in Spiro, Webbers Falls, or another town close to the Arkansas line, and your child had a crisis while traveling in Arkansas, they could still receive services from the psychologist in Oklahoma they typically see.
This legislation would allow a psychologist to work off of their Oklahoma license and provide services in another compact state when there was an emergency or vacation. Without this agreement in place, a patient's hesitancy to receive care from a practitioner they don't know could put their life in danger. This legislation was put together to protect the mental health of patients by allowing them to still see their regular provider even when they are out-of-state.
Before this legislation, to see someone in Arkansas, an Oklahoma psychologist would need to get another license in Arkansas. This legislation was supported 94-0 in the House and 30-16 in the Senate. Additionally, most of the psychologists in Oklahoma at the time, numbering over 500, were supportive of the bill as well. Oklahoma was the eighth state to sign onto this compact, and now there's around 25 states in the agreement.
It's been very valuable in allowing the elderly to travel or someone who is severely injured that might need emergency mental health services. I've also discussed this issue with the Dept of Mental Health. I was pleased to support such excellent legislation benefitting practitioners and all constituents in the state.
As always, please continue reaching out to me about your concerns at 405-557-7375 or [email protected]