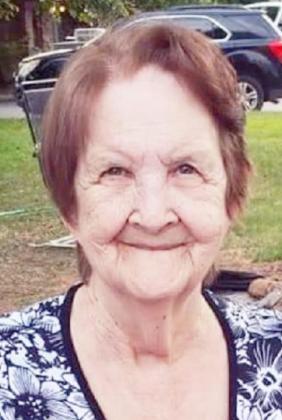 Obituaries
August 3, 2022
Irma D. Johnson
Graveside services for Irma D. Johnson, 83, of Muldrow, were held at 1 p.m. Tuesday, Aug. 2, 2022, at Memory Garden Cemetery in Muldrow under the direction of Agent & Mallory-Martin Funeral Home.
Mrs. Johnson was born on March 12, 1939, in Self Creek Township, Ark., to Roy Nichols Ashley and Callie Elizabeth (Dywer) Ashley. She died on Saturday, July 30, 2022, in Sallisaw.
She was a janitor.
She married Billy Johnson on June 18, 1956, in Van Buren, Ark. He preceded her in death on May 28, 2007.
Survivors include two daughters, Becky Cooper and Rita and Ricky Smith all of Muldrow; one brother, R.C. Ashley of Colorado; eight grandchildren; several greatgrandchildren and great-great-grandchildren; and other family members and friends.
She was also preceded in death by her parents; one daughter, Rhonda Shofner; one sister, Lois Marie James; and two grandchildren.
Pallbearers were Michael Chandler, Jamie Sisson, Logan Wheeler, Trevor Sparkman, Cason Sparkman, Hunter Keith, Devin Ercanbrack, Preston Ercanbrack, Justice Walker, Jeremy Ledbetter, Dakota Shofner, Colton Shofner and Dale Michael Smith.