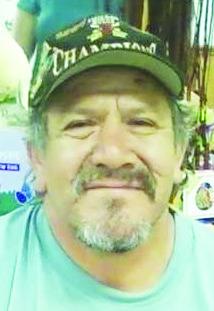 Obituaries
August 10, 2022
Jimmy Dean 'Booger Red' Roberts
Sept. 6, 1964 – July 29, 2022
Funeral services for Jimmy Dean "Booger Red" Roberts, 57, of Fort Smith, Ark., were held at 2 p.m. Monday, Aug. 8, 2022, at Fellowship Baptist Church in Muldrow.
Burial was at Belefonte Cemetery under the direction of Agent & Mallory-Martin Funeral Home.
Mr. Roberts was born on Sept. 6, 1964, in Nicut to Joe Roberts and Geneva Ann (Coleman) Roberts. He died on Friday, July 29, 2022, in Fort Smith.
He was a chicken catcher and worked at OK Foods in...