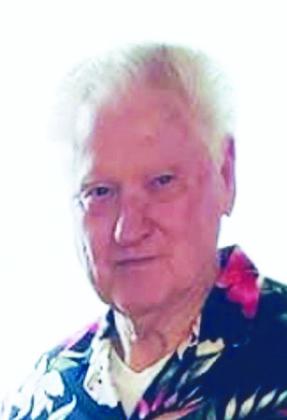 Obituaries
August 10, 2022
Robert Akin
May 17, 1938 – Aug. 4, 2022
Funeral services for Robert Akin, 84, of Muldrow, are being held at 10 a.m. Wednesday, Aug. 10, 2022, at the Agent & Mallory-Martin Chapel in Muldrow.
Burial is at Redland Cemetery under the direction of Agent & Mallory-Martin Funeral Home.
Mr. Akin was born on May 17, 1938, in Marked Tree, Ark., to James William Akin and Ruby Mae (Fourth) Akin. He died on Thursday, Aug. 4, 2022, in Muldrow.
He married Patsy Akin on March 20, 1956, in Poplar, Calif.
Survivors include his wife, Patsy Akin of the home; two daughters, Charlotte Yvonne Akin and Paul of Blue Mountain, Ark., and Della and Doug Koenig of Fort Smith, Ark.; two sons, Robert "Robby" Akin Jr. of Anderson, Mo., and Wincell and Lisa Akin of Muldrow; one brother, Billy Wayne Akin; one sister, Rita Sue Mayo; a host of grandchildren and great-grandchildren; and other family members and friends.
He was preceded in death by his parents; three sisters, Virginia, Normie and Louise; one daughter-inlaw, Jill Akin; and four sons-in-law, Joseph Grooms, Scott Heifner, Larry Springwater and Monty Dean.
Pallbearers are his grandchildren.