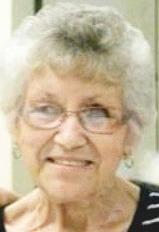 Obituaries
August 19, 2022
Betty (Ross) Hightower
March 3, 1940-Aug. 17, 2022 Graveside service for Betty (Ross) Hightower, 82, formerly of Sallisaw, will be held at 11 a.m. Monday, Aug. 22, 2022, at Akins Cemetery in Sallisaw, under the direction of Agent & alloy-Martin Funeral Home of Sallisaw.
Mrs. Hightower was born on March 3, 1940, in Sallisaw, to George Ross and Neva (Denney) Ross. She died on Aug. 17, 2022, in Tulsa.
She was married to John Leroy Hightower on Dec. 5, 1959, in Tulsa. He preceded her in death on Sept. 28, 2021.
She was a mineworker and forklift operator at Zebco Reels.
Survivors are one daughter, Pam Ivey and Jim of Tulsa; one son, John Hightower Jr. and Sandra of Tulsa; five grandchildren; four great-grandchildren; one sister, Wanda June Umbarger of Tulsa; two brothers, Danny Ross of Sallisaw and Jimmy Ross of Tulsa; and several nieces, nephews, cousins, other relatives and friends.
She was also preceded in death by her parents; and one son, Jerry Dale Hightower.
Viewing will be from 1 to 6 p.m. Saturday and 2 to 8 p.m. Sunday at Agent & Mallory-Martin Funeral Home in Sallisaw.