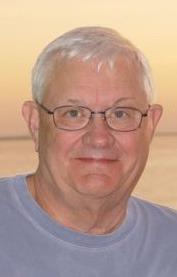 Columns & Opinions
August 19, 2022
Just Thinkin'
I didn't anticipate many comments when I recently used the phrase "teacher shortage" and suggested there might be difficulties in contemporary education. The idea of a teacher shortage appeared to strike a nerve.
The resulting comments seemed to be statements of frustration and discouragement more than anything else.
Truth is almost all of us have had meaningful long-term interactions with the American educational system. It is the closest thing in our society to a universal experience. It is likely we have all been students; our children and our grandchildren have been students and should we be truly blessed; our great-grandchildren are now students.
A number of my family are teachers, current or once-upon-a-time. Personally, I taught half days for over thirty years. Why? Because it pleased me. I felt of value. I conducted my private practice in forensic behavioral evaluation for the same reasons. Our eldest son, our daughter- in-law and our eldest granddaughter are career educators.
There is a component to educational careers that should not be overlooked, the sacrifices teacher's spouses make. A spouse's insights are invaluable but far too rarely collected.
Some people asked, "Why isn't the position educators and education valued as it once was?" Maybe that is a fallacy each generation perpetrates onto the next generation.
Hal McBride SPECIAL TO YOUR TIMES Maybe it just never existed.
My uncle, Howett McBride, was in education from 1935 to 1976. He could never recall a time when teachers occupied that mythical position. A teacher's status in the community was never that of Doctor, Lawyer nor Indian Chief (a tip of my hat to my friend, Geoffrey Standing Bear).
So, why do teachers teach? Besides educate our children. So why do teachers do it?
We do give credit to teachers by acknowledging how important they were to our personal growth and development. Opal Calhoun, the second-grade teacher who rescued me from the academic garbage heap, Lillian Riley who demanded I write correctly, Ruby Sewell who encouraged my writing, John Harmon, who stoked my passion for history and inquisitiveness about the very nature of human behavior and all long before I left the Stigler Public Schools.
I learned a lot not because teachers taught me but because they pointed me in the right direction. Even Dr. Suess understood this when he wrote, "You can get help from teachers, but you are going to have to learn a lot of it by yourself, sitting alone in a room."
Just maybe teaching us how to learn really is a big deal.
As I watch the fizz rise from my Coke, I know I have just touched the tip of a very large iceberg. I never did get around to the "teacher shortage" thing. We need solution. I hope we find it.
Don't bother me, I'm thinking.
Now all my teachers are dead except silence. – W. S. Merwin
Hal McBride writes a column, Just Thinkin', published each week.