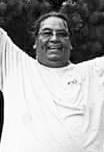 Obituaries
August 26, 2022
Gary Lynn Byrd
Obituaries
Funeral services for Gary Lynn Byrd, 61, of Muldrow, will be held at 11 a.m. Monday, Aug. 29, 2022, at the Agent & Mallory-Martin Chapel in Sallisaw.
Cremation is under the direction of Agent & Mallory-Martin Funeral Home.
Mr. Byrd was born on Jan. 14, 1961, in Clinton to Johnny Byrd and Louise (Sevenstar) Hubbard. He died on Wednesday, Aug. 24, 2022, in Fort Smith, Ark.
He worked at OK Foods and was of the Christian faith.
He married Brenda Gail Byrd on Oct. 8, 2017, in Fort Smith.
Survivors include his wife, Brenda (Byrd) Byrd of the home; three sons, Thomas and Miranda Rowe of Muldrow, Joe and Jennifer Byrd of Roland and Michael and Mariah Byrd of Fort Smith; his mother, of Nicut; two brothers, Ronnie Byrd of Stilwell and Leonard Thompson of Roland; two sisters, Carolyn Byrd of Nicut and Jessica Stafford of Clinton; 12 grandchildren; three great-grandchildren; and other family members and friends.
He was preceded in death by his father; and one brother, Larry Byrd.
Pallbearers will be Thomas Rowe, Joe Byrd, Michael Byrd, Matt McKinney, Andrew Cole, Gary Foreman, Ronnie Youngblood, Jeremy Gilstrap, Vince Madden, David Shade and Carlos Sanchez.
Viewing will be 10 a.m. to 6 p.m. Saturday and 2 to 8 p.m. Sunday at the funeral home in Sallisaw.
The family will greet from 2 to 4 p.m. Sunday.