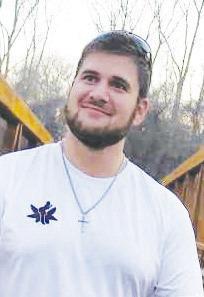 Obituaries
August 26, 2022
Jordan Simonds
On Sunday, Aug. 21, 2022, Jordan Simonds, loving son and brother, passed away at the age of 33.
Jordan was born on Nov. 14, 1988, to Darrell and Joy (Stephens) Simonds. He graduated from Sallisaw High School in May of 2007.
Jordan was a kind, sweet soul who loved the outdoors but loved OU football more. He was well known for his infectious smile and welcoming spirit that made everyone feel like a friend — and friends feel like family.
He is survived by his father, Darrell Simonds; mother, Joy (Stephens) Simonds; and brother, Josh Simonds.
A memorial service will be held on Wednesday, Aug. 31 at 2 p.m. at the Sallisaw Cemetery pavilion. Flowers or donations can be sent to Forever Memories Funeral Services in Sallisaw.
Arrangements are under the direction of Forever Memories Funeral Services.