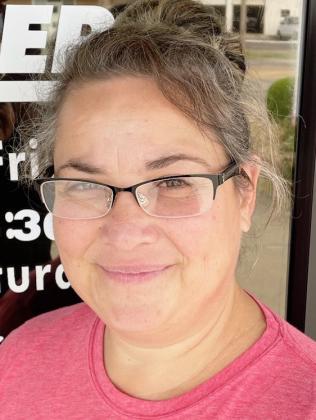 Just Folks
September 2, 2022
April McGehee
April McGehee who lives in the Wildhorse Mountain Community has a job of keeping Sequoyah County clean, "when it comes to clothing," she says.
McGehee, who grew up in Haskell County, has been working for ABC Cleaners in Sallisaw for the past four months. She began working parttime and the position led to a fulltime job and can usually be seen there Monday through Fridays.
"I enjoy it. It's hard to take one part of it and say I enjoy it the most. I like the people who are fr...