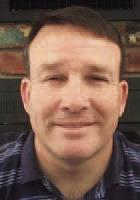 Muldrow town administrator fired
Muldrow town trustees and city hall department heads have begun trying to chart a course without a road map through the logistical and administrative minefield left unattended following Thursday night's abrupt firing of Town Administrator Matt Duke.
That muddled journey began Monday afternoon at a special meeting of the town's board of trustees when the board and city hall hierarchy addressed the question of how to proceed now that Duke has been relieved of his duties after five years handling the day-to-day operations of the town. While it was decided during the hourlong meeting that candidates for the top administrative post should be sought by advertising in Your TIMES, those assembled determined that governing by committee is the best strategy until a replacement is chosen, which is not expected to occur for at least a month.
That first attempt at self-governance occurred Tuesday morning when department heads along with a representative from the trustees met for the first of their weekly confabs. Kelli Navratil, director of finance and personnel and assistant to the town administrator, was designated to chair the meeting, and trustee Stephen Michael was appointed to represent the town council.
During Monday's meeting, the trustees fielded several different approaches as to how to move forward. While advertising the vacancy was at the forefront of the discussion, how to handle the town's day-today operations, approve necessary expenditures and shepherd the current exterior remodeling project at City Hall were paramount. The possibility of appointing a trustee to serve as interim administrator was mentioned, but proceeding with the committee approach was approved.
"I think the normal procession of business will continue the way it is," Navratil told the trustees Monday, outlining how department heads should proceed in the absence of the town administrator. "Everybody knows how to do their job, and if something comes in question, before we take the leap, ask.
"I don't have a problem whatsoever with meeting once a week, I think it's a great idea that us department heads can get together and discuss. But, I think if we're just all working together and doing our jobs collectively, we can accomplish what needs to be accomplished until you decide on who you want in that position. It's just gonna require communication between departments, but I think everyone here will be willing to do that. I believe in the supervisors, and I believe that they know how to conduct their team, and I believe that these supervisors coming together to discuss on a weekly basis what we may need from each other's departments is fantastic open communication," Navatril told the trustees. "I don't know that one person needs to be sayin', again, if we as supervisors have a question that can't be answered, you all tell us what to do, and we would contact the board with those issues, because you are the ones in charge of us. As supervisors, if we can't figure that out or it's something we don't know the answer to, we should be in constant communication with each other as it is, instead of no communication between departments. If there's things that, as department heads, we can't collectively figure out, absolutely we need to address you all, and keep you in the loop. At this time, I don't know that I think you need a single person telling everyone what to do, but I think we need to report to you all."
Police Lt. Brad Roberts also supports the idea of weekly department heads meetings.
"If everybody's working together and working for a common task and knows where everybody's goin'. I think that's a good idea to have a department head meeting or some type of meeting where we can work on a common goal.
"There's not a whole lotta things that we can't do, unless it's just an emergency that comes up, that we can't put on the board agenda and have approved. It's what we do all the time anyway," he said.
Mayor Catherine Jones said succinctly that the reason a new town administrator is being sought is because "we let our other one go. It's a board decision, that's all I can say." She refused to elaborate, citing "it's a personnel issue."
Since there was no employment contract between the town and Duke, the former town administrator is not owed any salary beyond his final day of work.
Applications for town administrator must be postmarked by Oct. 14, or delivered to City Hall in person by 4:30 p.m. Oct. 14.
While the end to his tenure was abrupt, Duke looked back on his time at the helm with a sense of pride and gratitude.
"I had a pleasurable experience at Muldrow, and am proud of what we accomplished over the last five years. I am grateful to how welcoming the community was."
Remaining pragmatic, Duke was concise as to what transpired Thursday night: "The board decided to take another direction with the town's management."