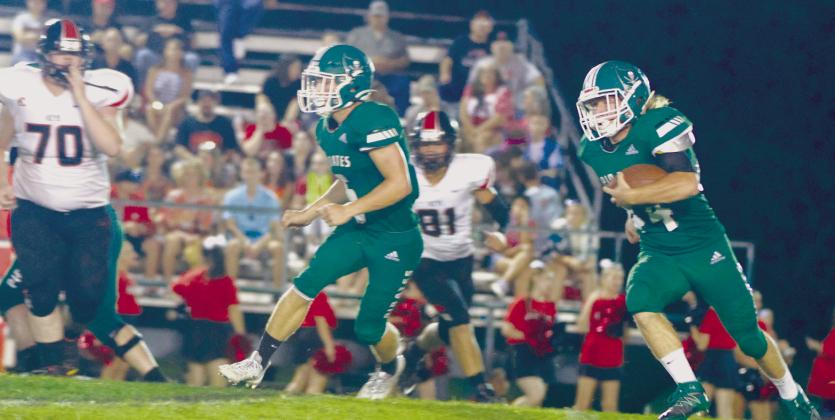 Sports
September 21, 2022
Pirates register third shutout of season at Savanna
Class A No. 2 Gore registered its third shutout of the season and Gunner Dozier accounted for four touchdowns Friday night against Savanna in Pittsburg County as the Pirates improved to 4-0 with a 54-0 victory over the Bulldogs (12).
Gore has an open date this week before starting District A-8 play on Sept. 30 at home against Canadian and Savanna hosts Hartshorne in it's A-6 opener Friday.
"I thought we played pretty good," Gore head coach Brandon Tyler said. "We came out a...