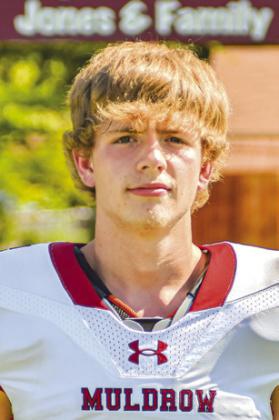 Sports
September 21, 2022
Unbeaten Muldrow wins fourth straight at Spiro
Trenden Collins and Eli Crumrine rushed for a combined five touchdowns and Muldrow's defense limited Spiro to its lowest point total of the season Friday night inside McClain Stadium as unbeaten Muldrow won its fourth straight game of the season 34-7 to hand Spiro (2-1) its first loss.
Muldrow starts District 3A-3 action at home against Checotah Friday night and Spiro hosts No. 10 Eufaula in its 2A-5 opener.
"It was great to get another win under our belt," Muldrow head coach Br...