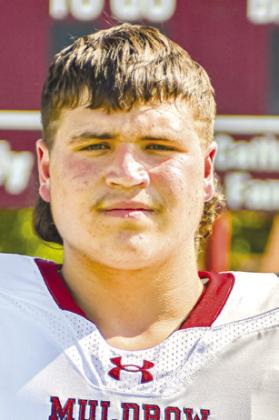 Sports
September 23, 2022
Bulldogs host Checotah in District 3A-3 opener Friday
After holding its homecoming ceremony undefeated Muldrow takes on Checotah in its District 3A-3 opener Friday night as the Bulldogs look to register their fifth victory of the season.
Homecoming festivities begin at 6:15 p.m. and kickoff inside Aubrey J. Henshaw Stadium is scheduled for 7 p.m.
For the first time since 1993 Muldrow is off to a 4-0 start after the Bulldogs won 34-7 at Spiro (2-1) last week in its final nondistrict game. Checotah is 2-2 for the season. The Wildcats won 42-9 at Class...