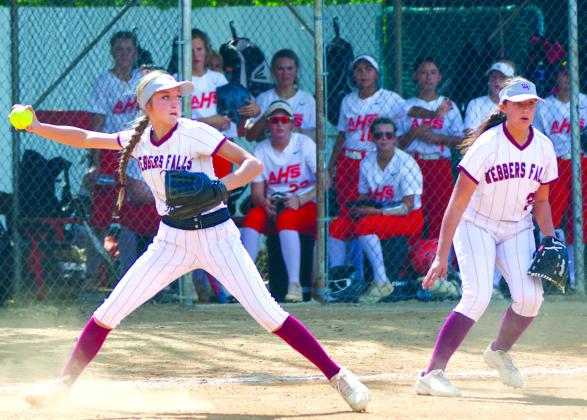 Sports
September 28, 2022
Lady Warriors' season ends Thursday at Keota
KEOTA–Webbers Falls' high school softball season ended Thursday in Haskell County with a pair of Class A district tournament losses to Afton and No. 20 Keota.
Afton 13, Webbers Falls 3 (Game 1) The Lady Warriors grabbed a 1-0 lead in the top of the first inning of Thursday's district tournament opener but Afton's Lady Eagles responded with five runs in the bottom of the frame on their way to the Game 1 victory over the Lady Warriors.
With two outs in the Webbers Falls'...