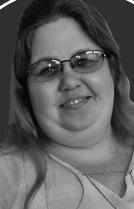 Columns & Opinions
September 30, 2022
A Few of My Favorite Things
Ramen noodles. Kids everywhere love them like they are something special, my younger self included. College kids everywhere eat them on the regular because they are cheap and easy to fix in a microwave, my younger self included. Looking back, it was a cheap way for our parents to feed us without a lot of effort. We could even fix it ourselves. As an adult though, I just don't/can't eat them often – at least not as they come. There is no nutritional value to a plain packet and, for me, it's way too salty if I use the whole seasoning packet. However, they are super easy to doctor! Add some meat and veggies and you can have a meal all in one dish.
So where did Ramen come from? I am talking about the instant ramen that comes with noodles and a seasoning packet and all you have to do is add water. Instant ramen comes from Japan-no real surprise there. Sometime in the late 1940's, Japan was struggling to feed its population due to a rice shortage. America donated a bunch of wheat flour to Japan. They didn't use it for bread though, most homes had no oven. They used it to make ramen noodles to sell in food carts! With this as a backdrop, a businessman began working on a way to make them quicker. By 1958, he got it right and the first instant chicken flavor ramen packets were sold. Just FYI, they are flash fried after being dehydrated! Frying dehydrated noodles evaporates the water droplets trapped inside them and creates tiny holes. This method solved two problems: less water in the noodles meant they were less likely to go bad, and all those holes meant they rehydrated faster when boiled. How neat! He kept experimenting and, by 1971, created the Cup Noodle brand still sold today. This took away the need for a separate bowl. All you needed was the water. These days, you can get Cup Noodles in a wide variety of flavors.
Fun fact: Ramen used to be considered a luxury. It was originally more expensive to produce than fresh udon noodles. It originally cost about $1.35 for one packet! That was a lot in the 1940's. Soon, costs came down though and they became main stream once they cost about .15 a packet.
Not going to lie, my favorite method for cooking the noodles this week was in the skillet. If I had done one of the skillet recipes first, my breakfast ramen would probably have been done in the skillet too. You can't exactly cook this week's recipes in a dorm room unless you have a hot plate, but it wouldn't take much to add some meat to a packet especially something already cooked like sausage or gas station chicken strips. Make your grocery list and meet me in the kitchen for a throwback to childhood and dorm life with little noodle packets!