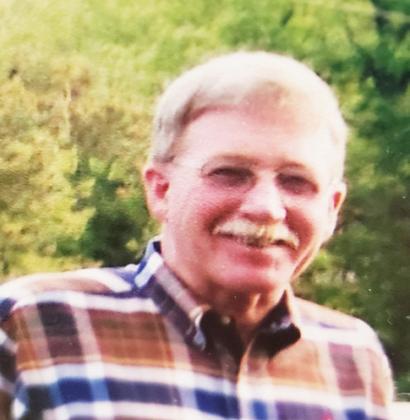 'Good, hard-working person' donates entire estate to St. Jude's
Benjamin Brown, a longhaul truck driver, knew his death was inevitable. Before he passed on Jan. 30, 2021, he took stock of his 67 years living in Greenwood, Ark., and most recently on rural acreage near Sallisaw, and wondered if his life mattered. Did his time on Earth make an impression? How might he be remembered, if at all?
To be sure, his was not a life of hopelessness, yet he was drawn to the pediatric treatment and research titan organization that bears the name of St. Jude Thaddeus, the patron saint of hopeless causes.
And he decided he wanted to be remembered for helping others, those faced with a hopeless cause.
For Brown, the biblical story of the widow's mite was an appropriate parable. As Jesus explained to His disciples, while rich people may have donated a lot of money, they did so out of their surplus. When a poor widow gave just two small copper coins, she gave all she had. "This poor widow put in more than all the other contributors to the treasury; for they gave out of their surplus, but she, out of her poverty, gave all she owned, all she had to live on." Mark 12:43-44 So Brown established a trust, and directed executors of his meager estate to sell his house and everything he owned, combine the proceeds with money from his savings and donate it all to St. Jude Children's Research Hospital.
When Brown succumbed to health problems, discharging his final wishes became the responsibility of his longtime friends and designated executors, Paul and Sue Gilliaum of Greenwood.
"He didn't have a lot of instructions for us," Sue said. "He had given us the instructions before he died — he knew he was dying. We met with his attorney and him, it was all very legal, but he knew exactly what he wanted, and he told us, so we did our best to do it exactly the way he wanted."
One specific instruction Brown had was for the Gilliaums to present an oversized check in person on the St. Jude's campus and to take a photograph to be published in the newspaper.
In 2021, however, the world remained in the grip of COVID-19. So, as Sue Gilliaum explains, the process of disposing of the assets of Brown's estate and the health safety restrictions involved in the subsequent in-person donation of the proceeds to St. Jude's made for a long and arduous journey.
"That's why it took so long for us to be able to get [to Memphis] and present the check," Sue said. "He had no personal experience with St. Jude's, he just felt like that was a really good, excellent hospital, so that's what he chose."
On Sept. 8, the Gilliaums were able to make the presentation to St. Jude's of an oversized check in the amount of $152,000.
Those who knew Brown were not surprised that he had amassed a tidy sum that he then donated to a worthy cause.
"He was a good, hard-working person," Sue said. "He never had any debt."
Brown lived a private life, Sue said, and his body was cremated. He requested that no funeral service be held, and declined to have an obituary published.
One final instruction to the Gillliaums was that he wanted his ashes spread along I-40 on the way to Memphis, where St. Jude's is located.
"I think that's illegal," Sue said, "so don't say we did it … but we did."