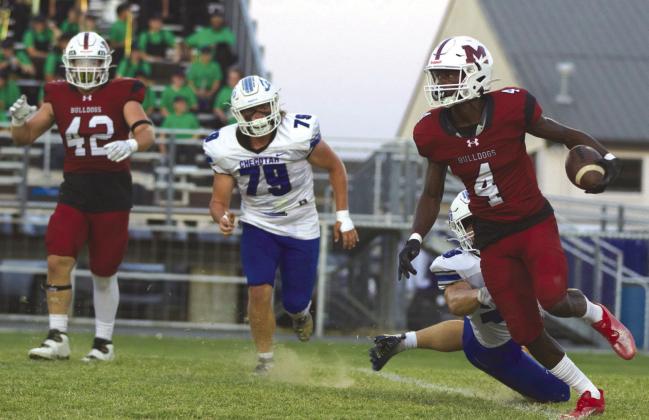 Berryhill hands Bulldogs first loss of season
Muldrow's fourth-period rally fell short Friday night inside Aubrey J. Henshaw Bulldogs Stadium as Berryhill downed the No. 10 Bulldogs 28-21 in a District 3A-3 contest.
The Bulldogs (5-1 overall and 1-1 in the district) visit Seminole this week and the Chiefs (2-3 and 1-1) host Locust Grove.
Late in the opening period a 1-yard touchdown run by Ethan Stites put the Chiefs on the board and Aiden Horner's point-after kick made the score 7-0.
Almost midway through the second stanza Berryhi...