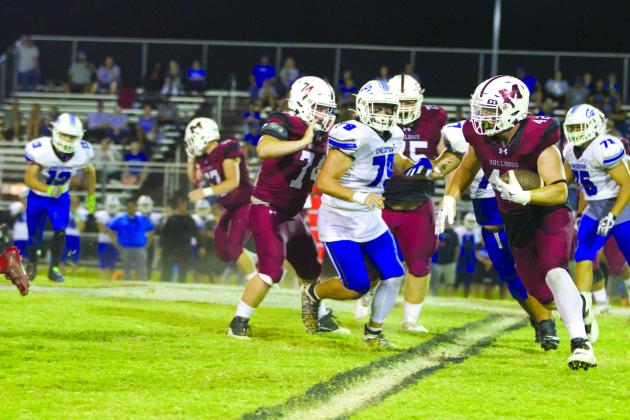 Bulldogs visit unbeaten No. 5 Stigler Thursday night
Muldrow looks to move up in the District 3A-3 standings Thursday night when the Bulldogs take on undefeated Class 3A No. 7 Stigler in Haskell County.
Kickoff inside Panther Stadium is scheduled 7 p.m.
The Bulldogs improved to 6-1 for the season and 2-1 in the district last week with a 35-12 win at Seminole (3-4 and 1-2) and Stigler (6-0 and 2-0) defeated Locust Grove (1-5 and 0-2) 43-14. Top-ranked Lincoln Christian (2-0 in the district) and Stigler lead Berryhill (2-1) and Muldrow in the district...