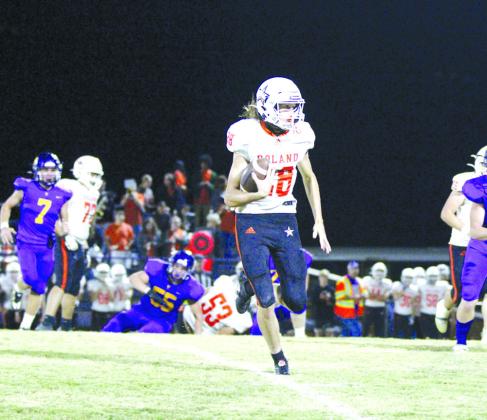 Rangers travel to Okemah Thursday for 2A-5 clash
Roland travels to Okemah Thursday night for a District 2A-5 contest against the Panthers as the Rangers look to register their second district win of the season.
Kickoff at Okemah, which is located about 19 miles west of Henryetta just off I-40, is scheduled for 7 p.m.
Roland (1-5 overall and 1-2 in the district) lost 55-6 to Prague last week and Okemah (2-4 and 1-2) dropped a 55-14 decision at No. 5 Vian. The Panthers lost 14-12 to Pawnee in their season opener before winning by forfeit over Wewo...