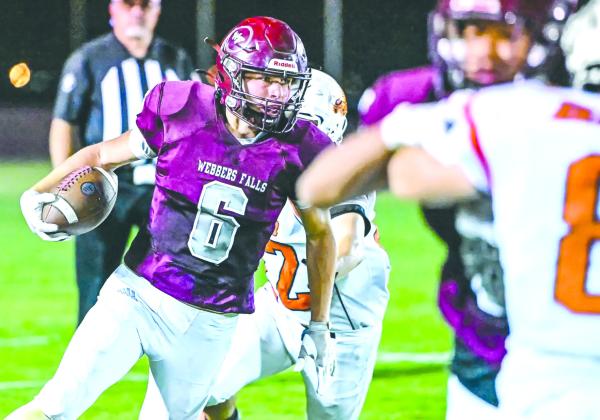 Webbers Falls comes up short vs. Dewar; goes to Midway Thursday
Webbers Falls couldn't stop No. 1 Dewar at home, suffering a disappointing 52-6 loss in district play Friday.
Warriors head coach Trent Holt warned that the Dragons were "legit," and he wasn't kidding, although Webbers Falls was able to stop Dewar the first couple of drives.
Warriors quarterback Maddux ...