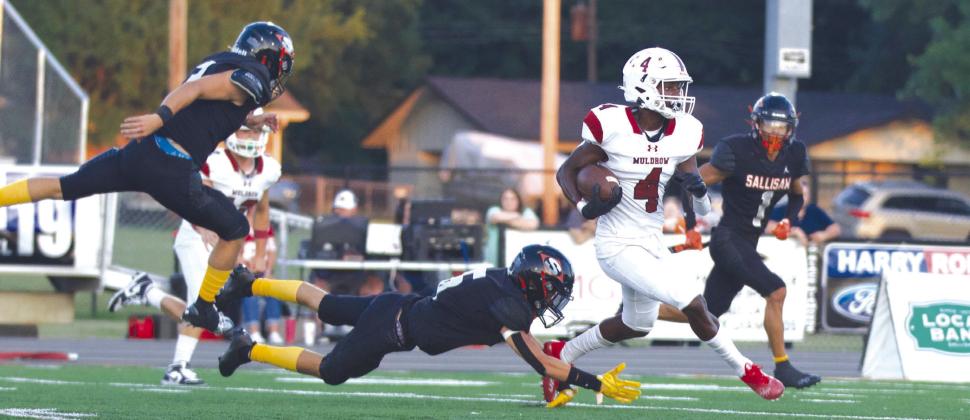 Bulldogs seek eighth win at Locust Grove Friday
Class 3A No. 8 Muldrow looks to register its eighth win of the season Friday night when the Bulldogs journey to Locust Grove for a District 3A-3 contest.
Kickoff inside Leonard Yarborough Stadium is slated for 7 p.m. Locust Grove is located about 26 miles northwest of Tahlequah on State Highway 82.
The Bulldogs (7-1 overall and 3-1 in the district) upended No. 5 Stigler (6-1, 21) 41-33 Thursday night on the road and Locust Grove (1-6 and 0-3) lost 39-32 at Checotah (3-5, 1-3).
The Pirates defeated ...