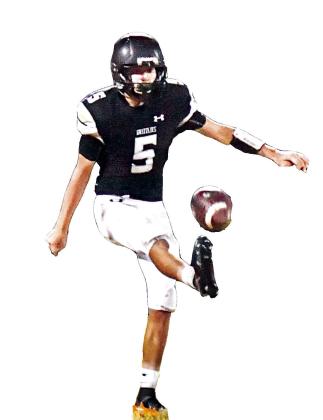 Grizzlies travel to Arkoma for district game
Gans is on the road today to play its next District B-6 game versus Arkoma with kickoff at 7 p.m.
The Grizzlies (1-1 district) are coming off a 44-0 win against Cave Springs to take on the tough Arkoma (2-0 district) Mustangs, who beat Foyil 38-8 last week.
Gans head coach Brian Morton focused his charges on hitting their marks in practice and going over film to show them what worked and what they missed last week. "I see a lot of things t h a t we ' restill doing wrong," Morton...