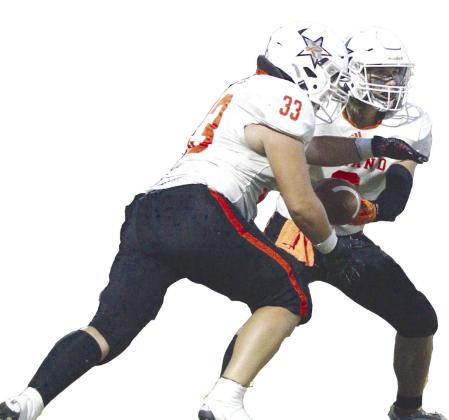 Rangers look to stop Sequoyah in District 2A-5 tilt
Roland travels to Tahlequah Friday night for a District 2A-5 contest as the Rangers look to upend Sequoyah and jump back in the race for a playoff spot.
Kickoff at Tommy Thompson Field is scheduled for 7 p.m.
The Rangers (1-6 overall and 1-3 in the district) lost 32-27 at Okemah (34, 22) on Thursday and Sequoyah (1-6, 1-3) fell 60-6 to No. 6 Prague (7-0, 4-0).
Sequoyah recently defeated Keys 42-21 and its other losses this season were to Muldrow (41-0), Eufaula (4914), Westville (44-22), Okemah (42...