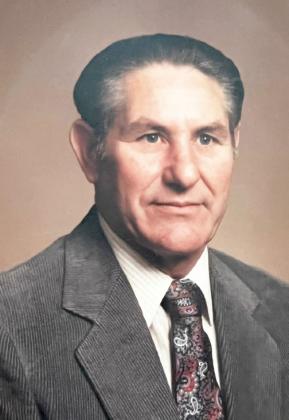 Obituaries
October 26, 2022
Charles Douglas Gillam
Funeral services for Charles Douglas Gillam, 87, of Alma, Ark., will be held at 10 a.m. Friday, Oct. 28, 2022, at the Agent & Mallory-Martin Chapel in Sallisaw.
Burial will be at the U.S. National Cemetery in Fort Smith, Ark., under the direction of Agent & Mallory-Martin Funeral Home.
Mr. Gillam was born on Sept. 25, 1935, in Mansfield, Ark., to Leander C. Gillam and Avil Zelia (Condry) Gillam. He died on Sunday, Oct. 23, 2022, in Alma.
He was in the Air Force and retired from the 188th Attack Fighter Group. He was a 32nd degree Mason and liked to hunt and fish.
Survivors include one sister, Frances and Gerald Morgan of Waxahachie, Texas; and other family members and friends.
He was preceded in death by his parents; one sister, Marion Alene Gillam; and three brothers, Emerson, Marland and Sammy Gillam.
Viewing will be 10 a.m. to 8 p.m. Thursday at the funeral home in Sallisaw.