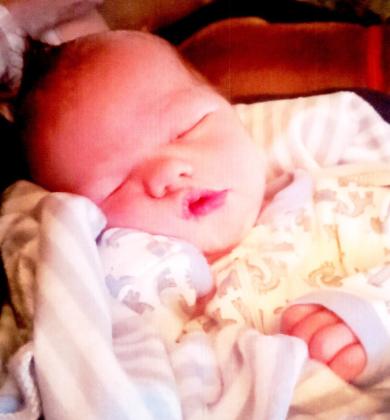 Lifestyle
October 26, 2022
Coasten Mark Lusk
Mark and Cass Lusk would like to announce the birth of their son, Coasten Mark Lusk. The baby was born at 11:41 p.m. Aug. 11, 2022, at Mercy Hospital in Fort Smith, Ark.
The baby weighed 9 pounds and 12 ounces and was 21 inches long.
Coasten has four siblings, Johnny, age 8, TJ Carlile age 22, Zachary Lusk, age 22, Shae, age 11 and Alexis Carlile, age 24.
Maternal grandparents are Charlotte and Ron Mattingly of Sallisaw and paternal grandparents are Virginia Fry of Bakersfield, Calif.
...