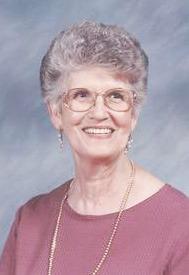 Obituaries
October 26, 2022
Lou Ellen Glover Lollis Wright
Funeral services for Lou Ellen (Glover) Lollis Wright, 89, of Vian, will be held at 10 a.m. Saturday, Oct. 29, 2022, at Landmark Missionary Baptist Church in Vian under the direction of Agent & Mallory-Martin Funeral Home.
Mrs. Wright was born on June 21, 1933, in Fort Smith, Ark., to George W. Glover Sr. and Henrietta Inez (Haley) Glover. She died on Sunday, Oct. 23, 2022, in Vian.
She formerly worked at the Credit Bureau of Fort Smith and was a member of Landmark Missionary Baptist Church.
Survivors include one daughter, Cindy Gallagher of Liberty; one sister, Henrietta Weese of Burkburnett, Texas; one brother, Paul and Shirley Glover of Fort Smith; two grandchildren; several great-grandchildren; and other family members and friends.
She was preceded in death by her parents; her first husband, David Bryant Lollis; second husband, J.C. Wright; and two brothers, J.C. Glover and George Glover Jr.