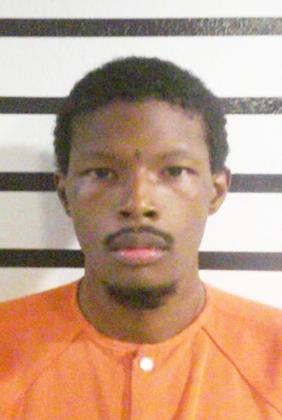 Two charged with trafficking in illegal drugs
Two men are facing charges in Sequoyah County District Court after they were found to be in possession of drugs and a firearm after being stopped by Muldrow Police.
Tristan O. Hall, 26, of Roland and Dominique Goree, 24, of Fort Smith, Ark., were each charged on Oct. 5 with a felony count of trafficking in illegal drugs (methamphetamine). Hall is facing an additional felony charge of bringing contraband into jail while Goree has been charged with possessing a firearm during commission of a felony.
Court records show Hall is scheduled for a Nov. 2 felony disposition docket before Associate District Judge Kyle Waters and Goree is awaiting a court date following an arraignment on Oct. 5.
Sequoyah County Sheriff's deputy Brian Stone reported on the afternoon of Sept. 19 he was notified by dispatch that a vehicle listed as unauthorized use was located on Interstate-40 traveling east.
Stone and deputy Shane Petree traveled to locate the vehicle when dispatch advised Muldrow Police had stopped it on the Muldrow off-ramp of I-40 and three people were detained. The male back passenger was identified as Goree and had a firearm in his pocket, according to the probable cause affidavit in the case. The driver was identified as Hall, the third person was not named in the report.
The vehicle owner arrived on the scene and requested officers go through the vehicle to make sure there was nothing illegal inside. Police reported finding a vile containing white residue, a box containing drug paraphernalia and syringes, and a backpack in the trunk with several baggies containing a white crystalline like substance, a bag containing six large white crystal substances, scales and drug paraphernalia. All occupants of the vehicle reportedly denied ownership of the backpack or anything found in the vehicle.
Goree and Hall were placed under arrest and transported to the Sequoyah County Detention Center where Hall was reportedly found in possession of a baggie of white crystal substance while being booked into jail.