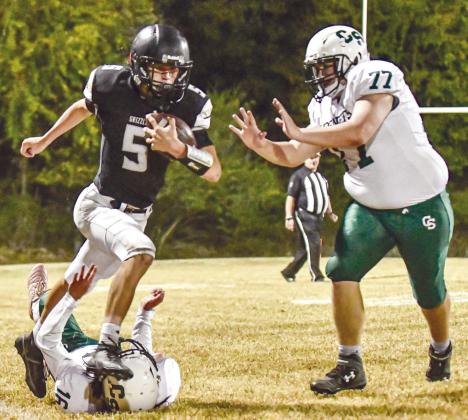 Gans plays Foyil for a playoff position
Gans hosts the struggling Foyil Panthers tonight in a critical district contest, the outcome of which will determine which team earns a playoff berth.
The Grizzlies are coming off a 52-6 loss to Arkoma last Friday, making Gans' only win a district game, giving them a District B-6 record of 1-2 and an overall record of 1-7.
The visiting Panthers come to Gans off a 48-6 loss to Welch in district play, giving Foyil a district record of 0-3 and a 1-7 overall record.
Gans head coach Brian Morton k...