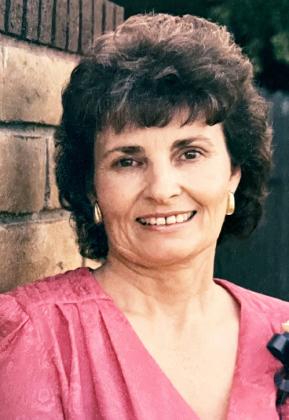 Obituaries
November 2, 2022
Helen Ruth Powell Ross
April 24, 1933 – Oct. 26, 2022
Graveside services for Helen Ruth (Powell) Ross, 89, of Broken Arrow and formerly of Sallisaw were held at 11 a.m. on Tuesday, Nov. 1, 2022 at Akins Cemetery in Sallisaw, Oklahoma under the direction of Agent Mallory Martin Funeral Service, Inc.
On Wednesday, Oct. 26, 2022, Helen Ruth (Powell) Ross, loving wife and mother, passed away peacefully surrounded by her children at the age of 89. Helen was born April 24, 1933, in Muldrow, to Lige and Lyda Powell.
She grew up on the family farm, where she enjoyed working the cattle with her dad. Helen was married on May 26, 1956, to George "Don" Ross, the love of her life. She and Don met at a drive-in in Sallisaw and would go on to own multiple businesses and raise four children together. They were married for 48 wonderful years until Don's death in August 2004.
Growing up, Helen loved riding her horse, Ribbon, down by Big Skin Bayou. She also enjoyed traveling, reading, and working in the family business. She and Don were always coming up with new business ventures and were never afraid to take a risk. They were the owners of Ross Construction Company, Hale and Ross Construction Company, and Pureflo Incubators. They also dabbled in ostrich farming and were always ready for the next adventure.
Survivors are three daughters, Kathy Henrie and husband, Rick, of Tulsa, Terri Haynes and husband, Jeff, of McKinney, Texas and Tracy Thomas and husband, Ben, of Springfield, Ohio; one son, Mike Ross and wife, Michelle, of Claremore; 11 grandchildren and eight greatgrandchildren; one brother, Willis Powell and wife, Farrell, of Fort Smith, Ark.; and many nieces, nephews, and friends.
Helen was preceded in death by her parents, Lige and Lyda Powell; her husband, George "Don" Ross; and brother, Avis Powell.
Active pallbearers were Chapman Henrie, Calvin Henrie, Kye Ross, Matthew Thomas, Jack Haynes and Ross Haynes.