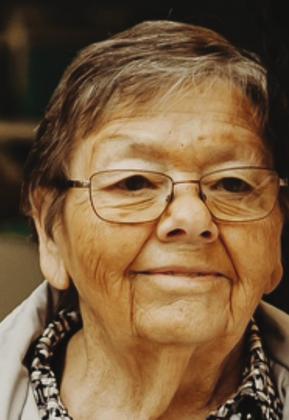 Obituaries
November 2, 2022
Melba Joe Hefton Baker
Feb. 16, 1941 – Oct. 29, 2022
Funeral services for Melba Joe (Hefton) Baker will be held at 1 p.m. Thursday, Nov. 3, 2022, at Round Mountain Church in Gore under the direction of Agent & Mallory-Martin Funeral Home.
Mrs. Baker was born on Feb. 16, 1941, in Carlile to O.L. "Dink" Hefton and Niva Iona (Vessell) Hefton. She died on Saturday, Oct. 29, 2022.
She was a kindergarten aid for over 30 years at Vian Public Schools and a member of Round Mountain Church.
She married Donald Baker on Nov. 29, 1958, in Vian. Survivors include one daughter, Donna Jo and Terry Richey of Vian; one son, Kevin Baker of Vian; one sister, Niva Nell Hefton of Gentry, Ark.; two brothers, Dale Hefton of Thomaston, Ga., and Wendell Hefton of Houston; six grandchildren; 15 great-grandchildren; two great-great-grandchildren; and other family members and friends.
She was preceded in death by her parents; her husband of 57 years; four sisters, Reba Lindsey, Lois Mc-Cauley, Willene Lipe and Wanda Young; and one brother, Bill Hefton.
Pallbearers will be Heath Richey, Thomas Richey, Terry Joe Richey, Dustin Baker, D.J. Walters, Patrick Cheater and Darrell Cardwell.
Viewing is 10 a.m. to 8 p.m. Wednesday at the funeral home in Sallisaw. The family will greet from 6 to 8 p.m.