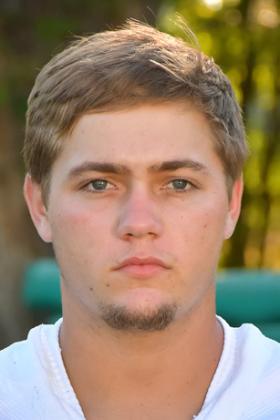 Pirates post seventh shutout of the season at Haskell
Class A No. 2 Gore overcame a slow start to top Haskell 51-0 Friday night inside A.B. Shockley Stadium as the unbeaten Pirates improved to 9-0 for the season with their sixth District A-8 win.
The Pirates host Porter Consolidated (3-5, 1-4) Friday on Senior Night and Haskell (4-5, 2-3) visits Panama (5-4, 3-2).
"It was a good win to go on the road and beat I feel like a pretty quality opponent," Gore head coach Brandon Tyler said. "They came down from 2A last year so they were battle-tested with a lot of kids returning. They played us tough the first half. We struggled there with them in the first quarter and it was 0-0. They did some stuff defensively that we hadn't seen and were bringing a lot of pressure but once we got it figured out and picked it up we started moving the ball and scoring some points.
"Defensively we played lights out again. I think our defense is playing extremely well right now and flying to the football. Tyler Lane had a pick and we caused some turnovers on special teams and returned another fumble for a touchdown so we're clicking pretty good in all three phases right now."
After a scoreless opening period the Pirates got on the board when quarterback Noah Cooper ran for a 4-yard touchdown with 7:32 left in the second quarter and Christian O'Connor's point-after kick gave Gore a 7-0 lead.
On the ensuing kickoff Gore's Hunter McGee caused a fumble that was recovered by teammate Chester Abercrombie and moments later running back Jackson Duke crossed the goal line following a 20-yard carry.
Duke caused and recovered a fumble on the ensuing kickoff before Cooper completed an 11-yard touchdown pass to running back Dayne Perryman with 6:40 remaining before the intermission. O'Connor's third extra-point kick put the Pirates on top 210.
Duke ran for a 4-yard touchdown at the 4:21 mark and the score remained 27-0 following the blocked point-after attempt.
Gore led 27-0 at the half. Fifty seconds into the third period Cooper raced 59 yards for a touchdown before O'Connor added the PAT.
Later in the quarter O'Connor kicked an 18-yard field goal to give Gore a 37-0 advantage.
McGee's 58-yard punt return for a touchdown with 3:50 to go ended the third-quarter scoring.
Early in the final frame Gore running back Bladin McCartney found the end zone after a 15-yard run and midway through the stanza the Pirates were awarded a safety after an errant snap on a Haskell punt attempt sailed out of the end zone.
Gore's leading tacklers in the contest were Perryman (11 total tackles), Liam Edwards (10), Duke (8), Cooper (7), Garrett Douthit (6), Gabe Dozier and Alex Hallum (5) and Tyler Lane (4), who also intercepted a pass.
Cooper completed 9-of-12 passes for 175 yards in the game and making the catches for the Pirates were Blue Steward (5 catches for 100 yards), Journey Shells (3 for 64) and Perryman (1 for 11).
Gore's rushers were Cooper (7 carries for 94 yards), Duke (14 for 88) and McCartney (3 for 16).
Gunner Dozier, Gore's leading rusher for the season, left the game in the first period with an arm injury but is expected to return during the playoffs.