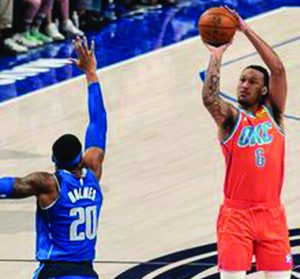 DALLAS -- The Oklahoma City Thunder corralled the Dallas Mavericks 126-120 on Saturday at American Airlines Arena, two nights after downing LeBron James and the Los Angeles Lakers 133-110 on Thursday ...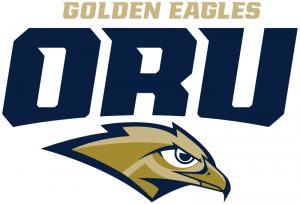 COLLEGE BASKETBALL
By&nbsp
ORU MEDIA RELATIONS&nbsp
TULSA — The Oral Roberts University men's basketball team defeated Tulsa 7970 Saturday evening at the ORU Mabee Center for the third straight win over the Golden Hurricane and extend the Golden Eagles...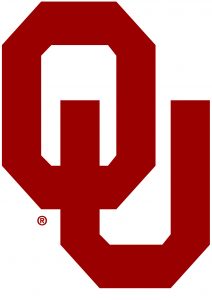 OU BASKETBALL
By&nbsp
ARKANSAS-PINE BLUFF MEDIA RELATIONS&nbsp
NORMAN — The Oklahoma Sooners routed the Arkansas-Pine Bluff Golden Lions 107-86 Thursday night at 95-year-old McCaslin Field House. The Sooners (7-0), ranked 25th in the nation, got 20 points from Ot...
OSU BASKETBALL
By&nbsp
BRYAN HOLMGREN OKSTATE.COM&nbsp
STILLWATER — No. 15 Creighton broke open a tight game with 17 unanswered points late in the first half and held on for a 79-65 victory over Oklahoma State on Thursday night at Gallagher-Iba Arena. Jav...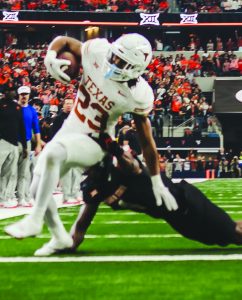 OSU FOOTBALL
By&nbsp
DAVID SEELEY SPORTS EDITOR&nbsp
ARLINGTON, Texas — The Oklahoma Sooners won their final Big 12 Conference game on Black Friday before heading to the Southeastern Conference. Now, the other Big 12 team bolting for the SEC, the Texas ...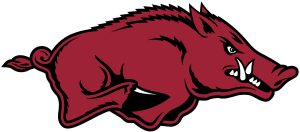 UA BASKETBALL
By&nbsp
MIKE CAWOOD ARKANSASRAZORBACKS.COM&nbsp
FAYETTEVILLE, Ark. – Before the largest crown in Bud Walton Arena history, on the 30th anniversary of the first game played in the facility, Arkansas got 21 points from Khalif Battle and a double-doub...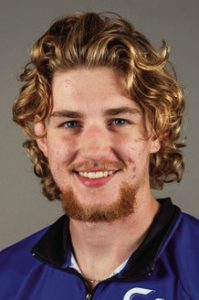 CASC WRESTLING
By&nbsp
DAVID SEELEY SPORTS EDITOR&nbsp
CRETE, Neb. — Two former Sallisaw Black Diamonds wrestlers were among several Carl Albert State College wrestlers to compete at last weekend's Doane Conner/Oppenheim Open at Doane University. At 184 p...

CAGE NOTES
Monday night will be a big night for the Central High School basketball teams. First off, they will meet the Warner teams at 2 and 3:30 p.m. Monday at Paycom Center in Oklahoma City, the home of the O...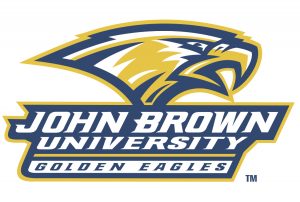 COLLEGE BASKETBALL
By&nbsp
JOHN BROWN UNIVERSITY ATHLETICS&nbsp
Former Muldrow Bulldog Tyren Collins scored 11 points as the John Brown University Golden Eagles got past Central Christian, Kan., 73-71 in overtime Thursday night at Jerry Alexander Arena in McPherso...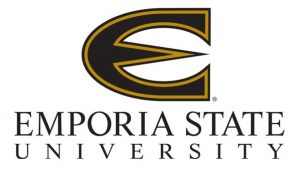 COLLEGE FOOTBALL
By&nbsp
EMPORIA STATE UNIVERSITY MEDIA RELATIONS&nbsp
CORSICANA, Texas — In his final game as a Emporia State Hornet, former Muldrow Bulldog and sixth-year senior Braden Gleason threw for 405 yards and six touchdowns as the Hornets stung the Southern Naz...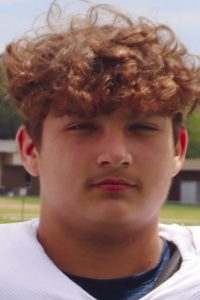 GORE WRESTLING
By&nbsp
DAVID SEELEY SPORTS EDITOR&nbsp
VAN BUREN, Ark. — The Gore Pirates wrestling team got the season off and running Thursday night as they competed against the host Van Buren Pointers and Fort Smith (Ark.) Northside. Heavyweight Kaydin...