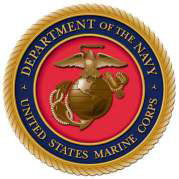 Frank R. 'Buddy' Spencer
"I'm Frank R. (Buddy) Spencer and an 89 year old Marine Korean Veteran. I graduated college at Southeastern Oklahoma State University in 1953. I joined the United States Marine Corp. immediately after graduation. I received my Officers training at Quanico, VA and Camp Pendleton, CA. My next assignment was to Korea. This is where you grew up fast!! I served my country for four year and was honorable discharged in 1957. I had thought about making the military a career but had the opportunity to go retail in the automotive business and this has been my life for 50 plus years.
We have been in Sallisaw going into our 26th year. I've enjoyed helping Sallisaw, Sequoyah County and Carl Albert State College where I'm needed. I have my wife Doris, 4 children and their spouses, 7 grandchildren, and 4 great grands. I still go to work at Blue Ribbon Auto every day so you see how blessed I've been." –Buddy Spencer.