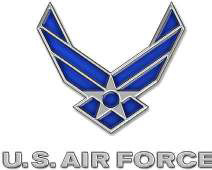 Jack Wofford
Lt. Col. Jack Wofford USAF, Ret; served during the Korean and Vietnam wars. He was born and raised in Sallisaw and graduated from Sallisaw High School. He attended Connors State College before enlisting in the newly created US Air Force in 1948. He later graduated from Connors State and Northeastern State College.
Col. Wofford earned his pilot wings in 1950. As a pilot, he flew air transport missions in 31 different countries on five continents, including war zones. He retired in 1970 as Chief of Airlift Operations for the 436th Military Airlift Wing at Dover AFB, Del.
His three brothers, Dewey, Bill and Carnie served in the Army Air Corps during WWII.They are all the sons of the late Tom Wofford and Ruth Floyd Wofford. Tom Wofford served with the US Army in France during WWI.