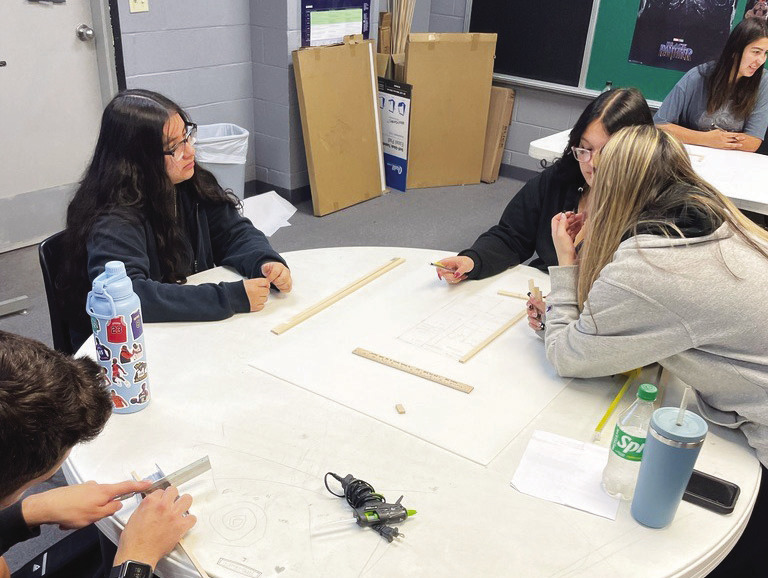 Geometry students break ground
Students in Mr. Harvey's Geometry classes at Roland High School have broke ground and are building their miniature houses. Students take on the roles of Architect, Building Contractor, and Framing Carpenters to simulate building a house from start to finish. They learn to plan, measure, and play close attention to detail to create a complete structure while also working as a team.
The project covers nine Oklahoma Academic Standards for Geometry, along with numerous real world connections. Students learn to work with tape measures, scales, and several other math related building techniques such as the 3-4-5 method for finding squares.
'I want students to be able to learn to use math as a tool by giving them opportunities to use it in real world applications. I hope the project inspires some of my student to become architects, builders, and work in the technical trades because I believe those careers are vital to our community," Mr. Harvey said.