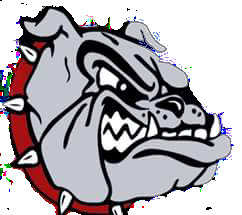 B: Sports
January 3, 2023
Lady Bulldogs top Gans in ABSCAC opener
HIGH SCHOOL GIRLS BASKETBALL ROUNDUP
Vian girls fall to Stigler
In first-round girls' action of the Armstrong Bank Sequoyah County Area Classic (ABSCAC) Monday night the topseeded Lady Bulldogs defeated Gans at Muldrow and the Lady Wolverines fell to Stigler at Vian.
MULDROW GIRLS 70, GANS 14
The Class 4A No. 10 Lady Bulldogs outscored the Class A Lady Grizzlies 18-6 Monday night inside the Roger Sharp Activity Center on their way to the first-round tournament win.
Kennedi Wight registered a game-high 14 points in the contest and also scoring for the Lady Bulldogs were Kennady Moore, Claire Tabor and Addison Allen (7 each), Katelynn Moore and Jensi Fields (6 apiece), Makynlee Morton (5), Mason Anstine (4), Danica Tune and Maysi Fields (3 each) and Cailey Grinstead, Dri Rogers, Natalie Horton and Emmalee Short (2 each).
Scoring for the Lady Grizzlies were Melania Paniagua and Layla Manuel (3 points apiece) and Emily Phillips, K'Cee Osburn, Brianna Burris and Makenzy Hunter (2 each). On Wednesday at Muldrow the Lady Grizzlies play the Sallisaw-Central loser at 4 p.m. in a consolation game and on Thursday at Muldrow the Lady Bulldogs take on the Sallisaw-Central winner in a semifinal contest.
STIGLER GIRLS 63, VIAN 44
The Lady Wolverines led 8-4 after the first eight minutes of Monday's firstround tournament game inside Vian's Traw Fieldhouse but the Lady Panthers outscored Vian in the final three periods to register the win.
Avery Wright scored a team-high 17 points for the Lady Wolverines in the contest and Maci Smith followed with
12. Also recording points for Vian were Rayleigh Terrill
(6), Halli Russell (5) and Skyelar Locust and Rebel Simon
(2 each).
Locust pulled down 12 rebounds in the game and Smith added six and Wright blocked two shots.
The Lady Wolverines play the Roland-Gore loser at 4 p.m. Wednesday in a consolation game at Vian and on Thursday Stigler meets the Roland-Gore winner at 4 p.m. in a semifinal contest at Muldrow.