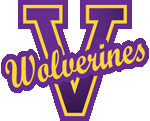 B: Sports
January 3, 2023
Roland, Vian win first-round tourney games
HIGH SCHOOL BOYS BASKETBALL ROUNDUP
Roland and Vian won their Armstrong Bank Sequoyah County Area Classic (ABSCAC) first-round boys' games Monday at Muldrow and Vian.
VIAN BOYS 63, GORE 29
The Class 3A Wolverines downed the Class A No. 18 Pirates Monday night at Vian in a first-round ABSCAC contest.
Vian led 13-4 at the end of the opening period before increasing (21-7) in the second stanza.
Diego Ramos and Yonsi Grass led all scorers with 14 points apiece and also recording points for the Wolverines were Desean Mays (13), Masyn Wright (11), K'den Richardson and Elijah Stewart (4 each) and Blake Donaldson and Trace Sanders (2 apiece).
Scoring for Gore were Noah Cooper (7 points), Cain Cooper (6), Bryon McDuffie (5), Keigan Reid (3) and Jackson Duke, Aidan Dickerson, Journey Shells and Tate Brooksher (2 each).
The Pirates play the Muldrow-Central loser at 5:30 p.m. Wednesday in a consolation contest at Vian.
ROLAND BOYS 75, GANS 30
The Class 3A seventh-ranked Rangers topped the Class A Grizzlies Monday night in a first-round ABSCAC game at Muldrow.
On Wednesday at Muldrow the Grizzlies take on the Sallisaw-Stigler loser at 5:30 p.m. in a consolation game and on Thursday night at Muldrow the Rangers meet the Sallisaw-Stigler winner at 8:30 p.m. in a semifinal contest.