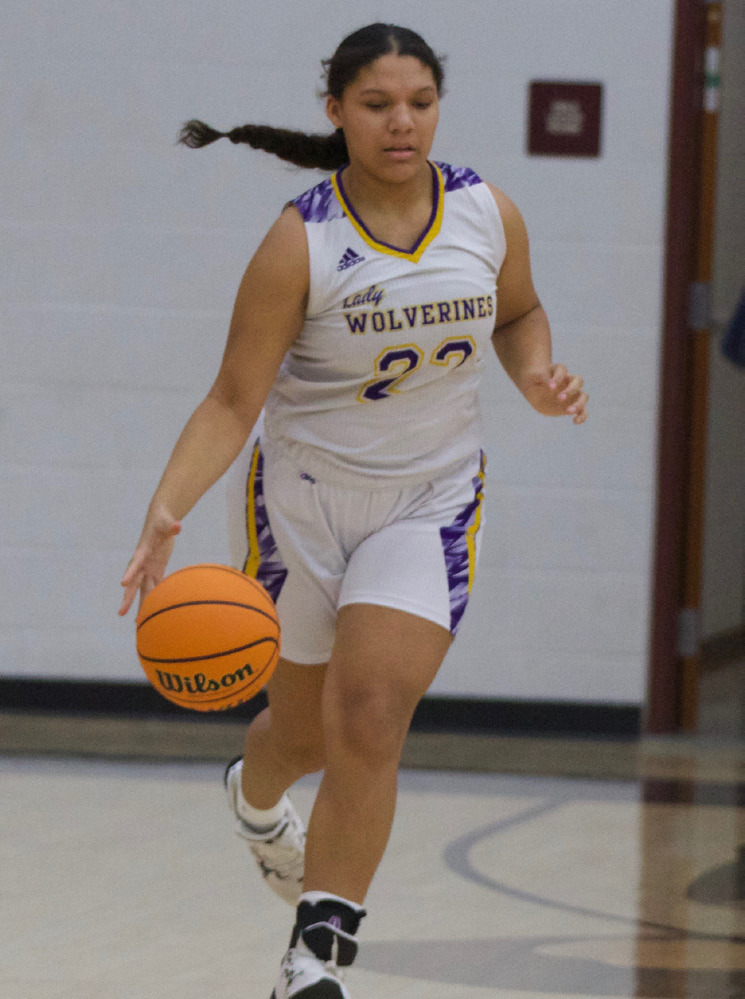 B: Sports
January 3, 2023
Vian downs Waldron in final tourney game
VIAN HIGH SCHOOL GIRLS BASKETBALL
Vian erased a third-period deficit by outscoring Waldron 15-5 in the final eight minutes Friday morning in its 37-30 consolation contest win at the Bill Frye Invitational Tournament in Mansfield, Ark., In the opening quarter Maci Smith's pair of 2-point baskets helped the Lady Wolverines take an 8-6 advantage.
Smith, Avery Wright, Rebel Simon, Halli Russell and Kiah Richardson registered two points apiece in the second stanza but the Lady Bulldogs trimmed a point (11-10) off the deficit to trail 18-17 at the intermission. In the third quarter Skyelar Locust and Richardson (2 points each) scored for the Lady Wolverines, who went to the fourth trailing 25-22 after being outscored 8-4.
Smith, Wright and Simon (4 points apiece) and Kala Gibbins (3-pointer) provided the scoring in Vian's fourthperiod rally as the Lady Wolverines outscored Waldron 15-5.
Smith scored a team-high 10 points for Vian in the contest and also registering points for the Lady Wolverines were Wright and Simon (6 each), Richardson (4), Locust and Gibbins (3 apiece), Annie Neal and Russell (2 each) and Rayleigh Terrill (1).
Two Rivers girls 45, Vian 37 (Thursday) The Lady Wolverines trimmed two points off a 10-point third-quarter deficit Thursday at Mansfield but the Lady Gators hung on to top Vian in the consolation semifinal contest.
In the first stanza Skyelar Locust made 3-of-4 foul shots and scored five of Vian's points but Two Rivers went in front 14-9.
Maci Smith and Annie Neal each knocked down a 3-pointer in the second period for the Lady Wolverines while the Lady Gators added two points (8-6) to their advantage to lead 22-15 at the break.
In the third frame the Lady Wolverines' Avery Wright and Rayleigh Terrill registered four points apiece but Two Rivers outscored Vian 13-10 and went to the fourth leading 35-25.
Smith made her second 3-pointer of the contest in the final quarter while scoring eight of her game-high 15 points.
Trailing Smith in scoring for Vian were Wright and Terrill (6 points each), Locust (5), Neal (3) and Halli Russell (2).
Locust also pulled down 13 rebounds and registered four steals in the contest and Terrill grabbed nine rebounds.
Two Rivers is located in Ola, Ark.