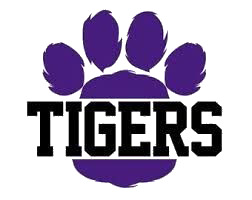 B: Sports, Sports
January 19, 2023
Central girls top Gore in Porum tourney opener
HIGH SCHOOL BASKETBALL
Central's Cambree Bair scored a game-high 23 points Wednesday afternoon inside the Porum Event Center as the Lady Tigers topped Gore in a Cross Telephone Invitational Tournament first-round game.
The Lady Tigers (6-7 overall) played topseeded Keota in a semifinal game Thursday and the Lady Pirates (2-8) take on Graham-Dustin in a consolation semifinal contest at 4 p.m. Friday.
In the first quarter of Wednesday's game Bair (8 points) and Avery Warner (5) helped Central take a 17-11 advantage. Kennedy Williams (5 points), Lindsey Pierce (3 points) and Natalie Casteel (3-pointer) were Gore's top scorers in the frame.
The Lady Pirates trimmed two points (16-14) off the deficit in the second period. Pierce (5 points) and Emily Daily each hit a 3-pointer for Gore and Bair (6 points) and Hadlie Woods (3-pointer and 5 points) were the leading scorers for Central, which led 31-27 at the half. In the third stanza Bair and Warner recorded five and four points, respectively, to help the Lady Tigers increase their lead (11-6).
Williams made a pair of 2-point baskets for Gore in the quarter.
Central outscored the Lady Pirates 12-8 in the final eight minutes and Ayrland Jiles (3-pointer and 6 points) and Bair (4 points) and Daily (3-pointer) were the top scorers for their respective teams. Trailing Bair in scoring for Central in the contest were Warner (13 points), Woods (9), Jiles (8) and Cheyenne Busch (1). Scoring for Gore were Williams (12 points), Pierce (8), Casteel and Daily (6 each), Aspyn Cearley (4), Andi Summerlin and Rayleigh Moore (2 apiece) and Oaklei Thornton (1).