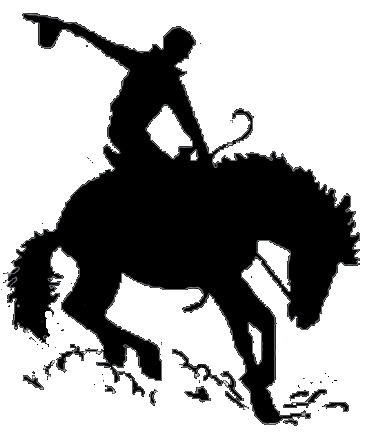 B: Sports
February 9, 2023
Rangers win in overtime at Spiro Tuesday
ROLAND HIGH SCHOOL BASKETBALL
The Class 3A fourth-ranked Rangers prevailed in overtime Tuesday night at Spiro Tuesday night while the No. 17 Lady Rangers topped the Lady Bulldogs in their NOAA contest.
Roland boys 69, Spiro 60
(OT)
The Rangers (18-2 overall) outscored the Bulldogs (6-15) 12-3 in the extra period Tuesday night inside the Spiro Multipurpose Building to register the victory in the NOAA game. Roland led 14-9 after the first eight minutes and Carson Wiggins (7 points) and Kyeree Hall (3) each hit a pointer for the visitors.
The Rangers led 29-20 at the intermission after widening (1511) their lead in the second quarter. Davohn Hall (5 points) and Wiggins and Buck Triplett (4 each) were Roland's top scorers in the period.
Scoring for the Rangers in the third frame were Peyton Whisenant and Davohn Hall (6 points apiece), Wiggins (5) and Ashton Peters (3). Roland took a 49-39 advantage to the fourth after increasing its lead (20-19).
In the fourth quarter Davohn Hall (8 points) went 6-for-8 at the foul line and registered all of Roland's points but the Bulldogs erased (18-8) the deficit to send the game to overtime with the score tied at 57-all.
Whisenant (6 points), Davohn Hall (4) and Wiggins (2) provided Roland's scoring in the extra period. Whisenant made both of his foul shots and Hall was 4-for-4 at the charity stripe.
Scoring for Roland in the contest were Davhon Hall (23 points), Wiggins (18), Whisenant (14), Peters (5), Triplett (4), Kyeree Hall (3) and Desean Cruse (2).
Registering points for Spiro were Zander Riggs (17 points), Brycen Graham (12), Coy Clark and Tommy Worton (8 each), Bryson Spears (6), Davis Carter (4), Hunter Sparks (3) and Gabe Perez (2).
Roland girls 53, Spiro 24 Roland's Haven Freeman scored a gamehigh 17 points Tuesday night in LeFlore County as the Class 3A No. 17 Lady Rangers (12-8) defeated the Lady Bulldogs (9-12).
Trailing Freeman in scoring for Roland in the contest were Laikyn Conaway (9 points), Lilly Medicine Bird, Addison Cole and Jazlynn Tehee (7 each) and Kynlei Earnhart and Julianna Trujillo (3 apiece).
Freeman hit 7 of her 11 field-goal attempts, Conaway went 3-for-3 from the 3-point line and Tehee made two of her three 3-point attempts.
Scoring for Spiro were Brynleigh Graham (12 points), Lindsey Wortham (4) and Reagen Gist, Kaylee Martin, Kambrie Rogers and Akrissa Williams (2 each).