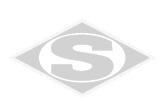 B: Sports
February 14, 2023
Playoffs begin this week for 4A, 3A, 2A schools
HIGH SCHOOL BASKETBALL
District basketball tournaments for county schools Sallisaw and Muldrow (4A), Roland and Vian (3A) and Central (2A) get underway this week.
All of the Class 4A, 3A and 2A district tournaments will be played at 6 (girls) and 7:30 p.m. (boys) Friday or Saturday and district winners and losers will advance to regional tournaments.
Sallisaw
Sallisaw will travel to Fort Gibson Friday night for its Class 4A, Area IV, District 7 tournament games.
The Lady Diamonds enter the postseason with a 13-7 overall record (through Feb. 12) and the No. 15 Lady Tigers are 175.
The Black Diamonds are 9-11 prior to Monday's game at Poteau and the Tigers are 6-16.
Sallisaw did not play Fort Gibson during the regular season.
North Rock Creek near Shawnee is the regional s u b s i t e and Cleveland is the regional main site for Sallisaw and Shawnee is the area site for Area IV.
Muldrow
The Class 4A Muldrow girls' and boys' basketball teams were placed in Area III and will host Poteau in their District 8 tournament games Friday night.
The No. 11 Lady Bulldogs (18-3 overall through Feb. 12) defeated Poteau (9-9) twice during the regular season in Northeastern O k l a h oma A t h l e t i c Association ( N O A A ) action (59-29 at home on Dec. 6 and 5544 at Poteau on Feb. 9).
The Bulldogs (13-7) topped the Pirates (7-12) 40-33 at home and 43-34 in LeFlore County.
Muldrow's regional subsite is Stilwell and its regional main site is Verdigris. Henryetta is the area site for Area III.
Roland and Vian
Class 3A Roland will host Vian in the Area III, District 2 tournament c o n t e s t s S a t u r d a y night.
The Vian girls (5-17 overall) did not play No. 17 Roland (13-8) during the regular season but the Wolverines (11-9) lost 73-53 to the fourthranked Rangers (19-2) in the championship game of the Armstrong Bank Sequoyah County Area Classic in Muldrow on Jan. 7.
Roland is also the regional main site and Ada is the area site for Area III.
Central
T h e L a d y Tigers and T i g e r s journey t o O k t a h a for their Class 2A, Area II, District 6 tournament contests on Saturday.
The Central girls (12-10 overall) lost 45-34 at No. 9 Oktaha (18-4) on Feb. 10 and Oktaha won 63-36 at Central on Jan. 16.
The Central boys (6-15) upended sixth-ranked Oktaha (15-7) 47-44 last week in Muskogee County and Oktaha won 48-37 at Central in January.
Central's regional main site is Haskell and Seminole is the area site for Area II.