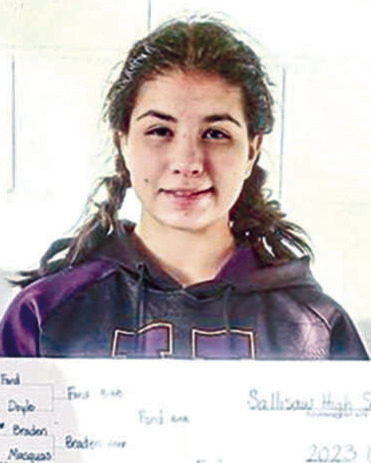 B: Sports, Newsletter
February 16, 2023
Vian, Sallisaw girls qualify for state in East Regional wrestling tournament
HIGH SCHOOL WRESTLING
The girls OSSAA East Regional tournament was held Monday and Tuesday at Paul Post Fieldhouse, with two returning state champions from Vian winning their brackets to be named regional champions. The wins punched the girls' tickets to the state tournament, where they will defend their state titles.
The Vian duo will also be joined at the state meet by a returning state qualifier from Sallisaw who qualified for state again with her third-place finish said of the girls' opportunity to defend their state titles. "Both of their final matches were against the only Oklahoma girls that had beat either one of them, so Tuesday.
Vian's returning state champions both qualified for next weekend's meet in Oklahoma City. Avery Richey (22-3) and Taya Hunt (23-2) were both crowned OSSAA East Regional champions Tuesday in the 135-lb. and 140-lb. weight classes, respectively. "They kinda just do their thing, and they're getting some of the same success that they did last year," Vian head wrestling coach Alvie Killingsworth they beat the only Oklahoma girls that had beat them in the last two years. They kinda got some redemption in both of those matches, which was good for them."
"We jumped at the chance to host this event for these girls," Sallisaw girls wrestling head coach Darrel Hume said after the tournament was over. "We have one returning state qualifier this year, Hannah Lightfoot (24-6). She won her final by pin in the 190-lb. weight class. By finishing in third place, she is getting to go back to the state tournament again. Emma Wissman, unfortunately, got edged out of a slot this year because of just how competitive her weight class was this year in this regional tournament. All of the girls that placed in the state championships last year were here, and there were some new ones, but she worked hard and has represented Sallisaw well and I'm proud of her."
The Sallisaw girls wrestling team's parents, boosters and many local businesses showed up to support the Sallisaw girls in what turned out to be the largest OSSAA regional wrestling tournament in the state. The amazing turnout for this tournament – 66 teams and more than 270 entries – is evidence that girls wrestling is exploding in the state, eith participants looking to finish in the top five in each weight class in order to qualify for a berth in the state tournament.
The Sallisaw wrestling booster club expressed its appreciation for the Sallisaw lunch ladies, who prepared meals for the participants, as well as the support from local businesses Mazzio's Pizza, McDonald's, Cinco's, Walmart, Simple Simon's Pizza, Harry Robertson Ford, Complete Health and Randy Jones. The businesses donated their time, food and other wares and equipment in support of the girls during the event.
See full results below.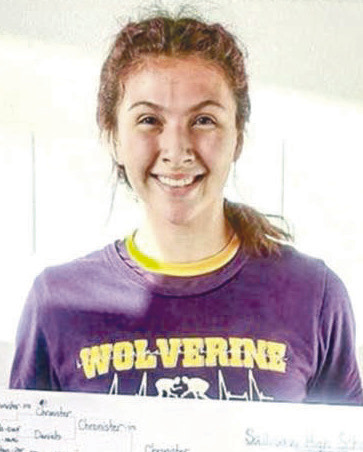 Taya Hunt of Vian finished first at the OSSAA East Regional Tournament, and will defend her state championship next weekend in Oklahoma City. SUBMITTED PHOTO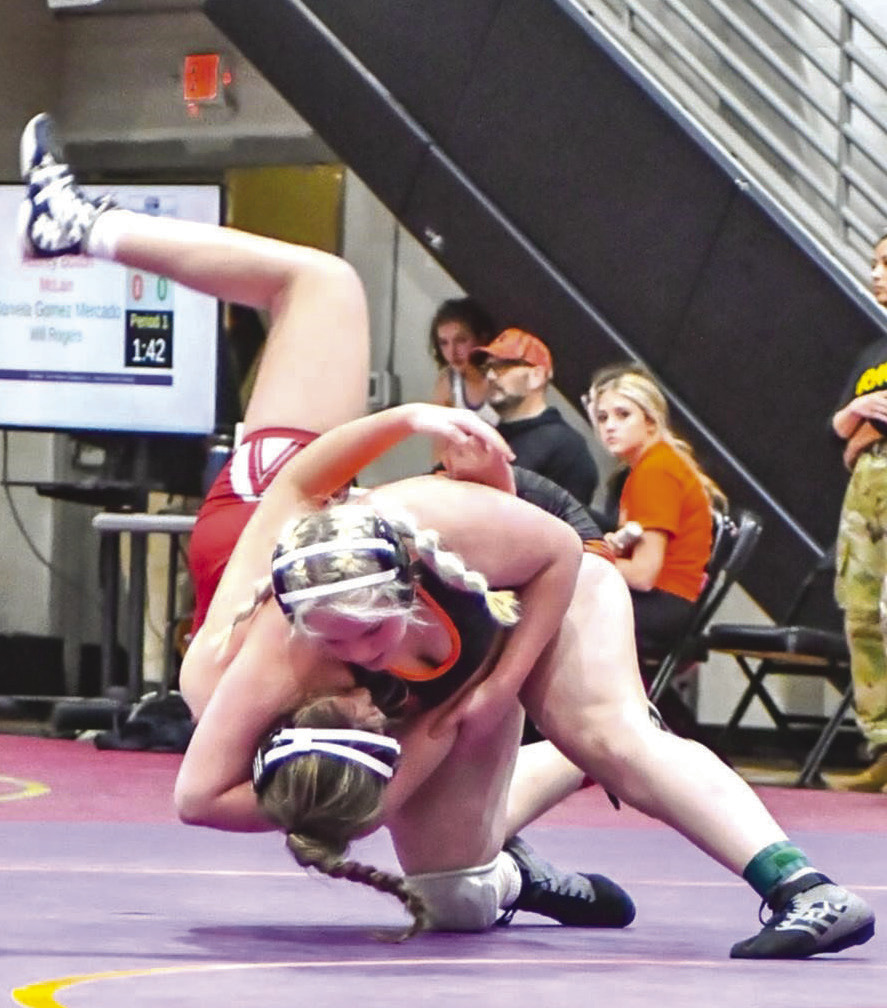 Hannah Lightfoot of Sallisaw pinned Lizzy Peterson from Owasso in her final to qualify for the OSSAA State Tournament. Lightfoot finished third for the Sallisaw girls wrestling team. JIM CAMERON • TIMES